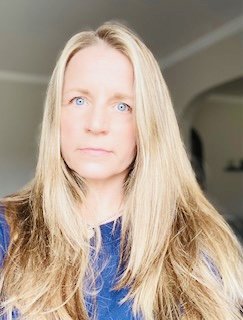 Tracey Wright
Tracey began a career in EMS in 1989, became a paramedic in 1991, and was appointed to Youngstown Fire Department in 1993. She retired as a Captain in 2020. Throughout her career and into retirement, she has served as an advocate for our profession.
As a member of the OAPFF Peer Support Team, Tracey wants to help her peers overcome the feelings of stigma often associated with depression, anxiety, and PTSD. From personal experience, she understands many internalized feelings such as isolation, embarrassment, shame, and even distrust. Most importantly, however, Tracey wants to help others recognize their strengths and the options available to feel whole once again - or maybe even for the first time.
Tracey is married (1998) to Kurt - also a retired Captain from YFD - he is now serving as an Ohio Fire Marshal. She is a graduate of Colorado State University, volunteers for Save A Warrior, and is a certified yoga instructor. She volunteers for the Mahoning/Trumbull County CISM team and has received certifications in both Group and Individual Crisis Intervention. Tracey is a certified Peer Support Team Leader through Academy Hour LLC and a QPR instructor (suicide prevention education program). She is an IAFF-trained peer support provider and IAFF Master Peer Support Instructor and actively participates in education and training related to first responder behavioral health. Finally, Tracey is a Save A Warrior (SAW) alumna - Cohort 0131; she credits the organization and its community of "warriors" for guiding her on a journey of continuous healing and self-actualization.
3rd District Coordinator and Team Communications