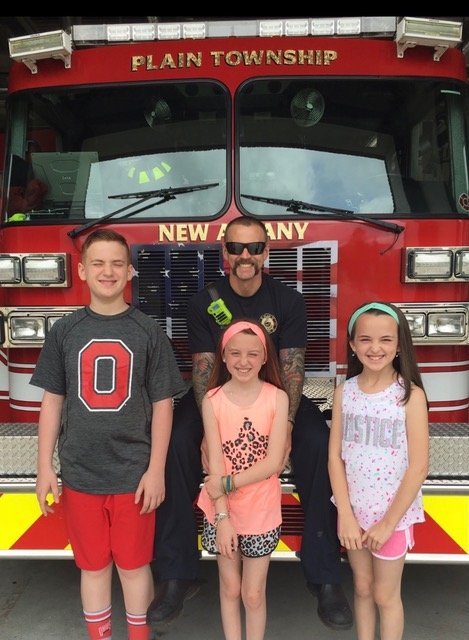 Shawn Stauffer
Shawn Stauffer is a Firefighter/Paramedic/Rescue Technician with the City of Whitehall Division of Fire. He has 22 years of experience in the Fire Service working at various suburban departments around Columbus, Ohio. Shawn just joined Whitehall Fire Department in 2022 and had been with Plain Township for 20 years prior, serving as a full-time professional firefighter since 2003. Shawn and his wife Marisa have been married for 19 years and have 3 children.
Shawn has been through battles of Mental Illness, Anxiety/Depression, PTSD, and Substance Abuse. "I believe that we all face adversity in our lives as firefighters on and off the job. Having been through a very long dark period in my life, I feel I have gained some valuable tools to help any brother or sister in their times of adversity."
Shawn also shares a passion for fitness and is Co-Owner of CrossFit Future in Blacklick, Ohio established in 2011. Shawn believes fitness is a key component to strong Mental Health and a valuable resource for managing and coping with on and off the job stress. Shawn is very active at his Church (ONE Church) in Gahanna, Ohio serving as the Assistant Safety Director, Medical Team Member, and on the Facilities Team. He is also looking forward to becoming certified as a Chaplain in late 2021.
"I am humbled and privileged to be able to help you and your family whenever needed!"